It's been quite a week.
Let's say that my cup has not been running over in patience this week, BUT
I have my mug of tea
ready to go
and I'm looking forward to the break that is
The Sunday Sip.
Won't you join me?
For me, it is a

chai tea latte

every single morning. How about you, what are you drinking this morning?
Definitely

coffee.

Preferably Donut House or Starbucks. But as long as I have

French vanilla coffee creamer

I'm good to go. How can you not have caffeine in the morning with little ones running around? :)
For me,

Tea Time is Me Time!

Would you like to introduce yourself to our readers?
My name is

Diana.

And I am a full time

Work-at-Home Wife & Mommy Blogger.

I watch my friend's daughter who is a month almost to the day younger than mine.
I'm sure it is lots of fun at your house--almost like having a

set of twins

during the day, huh?
We love to hear

the story behind blog names.

And I bet your blog name says something about you. Tell us why you chose "Nanny 2 Mommy"?
I am a

former Nanny.

When I started my blog in

July 2010,

I was pregnant with my daughter and a Nanny for two adorable children. The family I was a Nanny for was

like my family.

I, unfortunately, had to take an unplanned leave from being their Nanny at the end of my pregnancy.
Do you have a favorite post you would like to share? What was your inspiration for writing it?
My

inspiration?

Honestly, I was tired of all the

drama and pressure

my mother-in-law was putting on me.
What made you decide to start blogging? As our anniversary rolls around it is interesting to look back at

how far

we have come. How about you, have you stayed true to your original vision since the beginning or have you changed along the way? Where do you see your blog going and growing to in the future?
I started blogging

originally

on Tumblr to keep track of my

weight loss journey

and journey to get

pregnant

, but

God had different plans

and I got pregnant right away despite what healthcare professionals said. But I have been blogging

since 2003

on LiveJournal and Blurty because

I love to write.

I still blog about

SweetPea

which is why I started blogging on Blogger. But it has transformed to my entire life story and not just centered about my life as a first-time mommy. And I honestly don't know what I want out of my blog. I was hoping to maybe

make a little income,

maybe

review

some products, but have been having so much fun and

meeting friends

along the way that my expectations are limitless at this point.
Thanks for talking with us today, Diana! We've

one last question

for you: What makes you "More than Mommy"?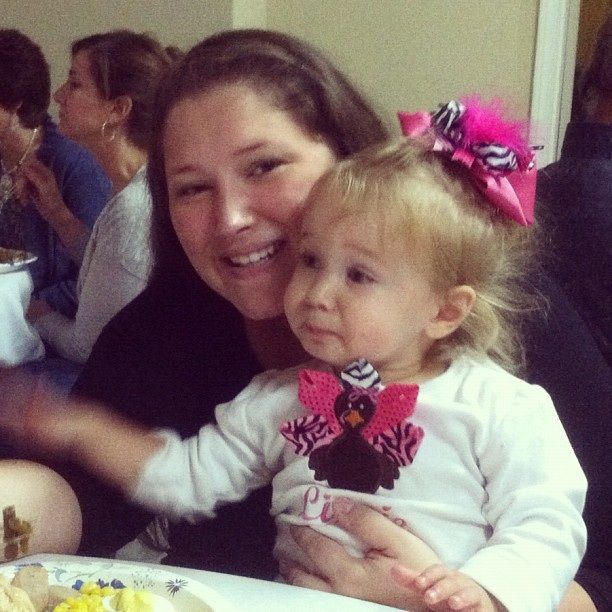 I love to

write

, and

edit HTML.

I love to make

videos

and

social network.

Being a

blogger

, whether a mommy blogger or not, is a true passion of mine. Thus the reason I have been doing it for so long. I'm still learning and maybe have taken breaks now and then but

I always come back to it.
I agree there is something special about having a

place to call your own...

and that includes a special place on the internet!
Diana is

carving out her own little space

on her blog, Twitter, Facebook, and Pinterest among other spots and she (and we) would

love

for you to join her there!
______________________________________________
The Sunday Sip
has been such a rewarding part of our blog--in huge part because of
our readers--
We have forged some wonderful
blogging friendships
and we invite you join the
growing
ranks of our
featured bloggers.
Simply
submit our form
and we will be in touch!